For your safety
Innovative antimicrobial coating
All of JEEVES' surfaces that are frequently touched are coated with a special antimicrobial Dyphox® coating. This coating is self-disinfecting and has a long-lasting effect. The effectiveness was scientifically proven in a six-month field study and certified in standardized laboratory tests. This surface coating helps you to close hygiene gaps permanently.
Reduces germ load

Interrupts transmission

Reduces the risk of smear infections
Antimicrobial coating
Antimicrobial. Safe. Permanent.
The coating contains a novel, non-toxic catalyst based on vitamins and plant repellents, which is able to absorb the energy of visible light and transfer it to atmospheric oxygen. This activated oxygen ("singlet oxygen") has an antibacterial and antiviral effect. It can react particularly easy with the shell of microorganisms and thereby oxidatively destroy them, killing even multi-resistant germs.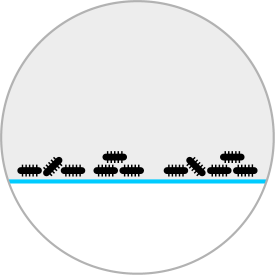 Dyphox® coatings contain a special photocatalyst.

Visible light excites the photocatalyst and transfers energy to the surrounding oxygen. Singlet oxygen is produced which kills germs efficiently.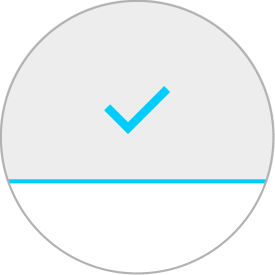 The surface is disinfected. As a result, Dyphox® permanently closes hygiene gaps.