Daniel Twerenbold about the service robot JEEVES

Regional Director Switzerland, Italy, Austria & South East Europe
"With JEEVES we optimize the processes. We'll increase the efficiency and profitability of our hotels."
Increase the guest experience
Reduce energy consumption
Replace your minibars
JEEVES' chilled sensor-drawers carry drinks and snacks
Payment via room bill or credit card.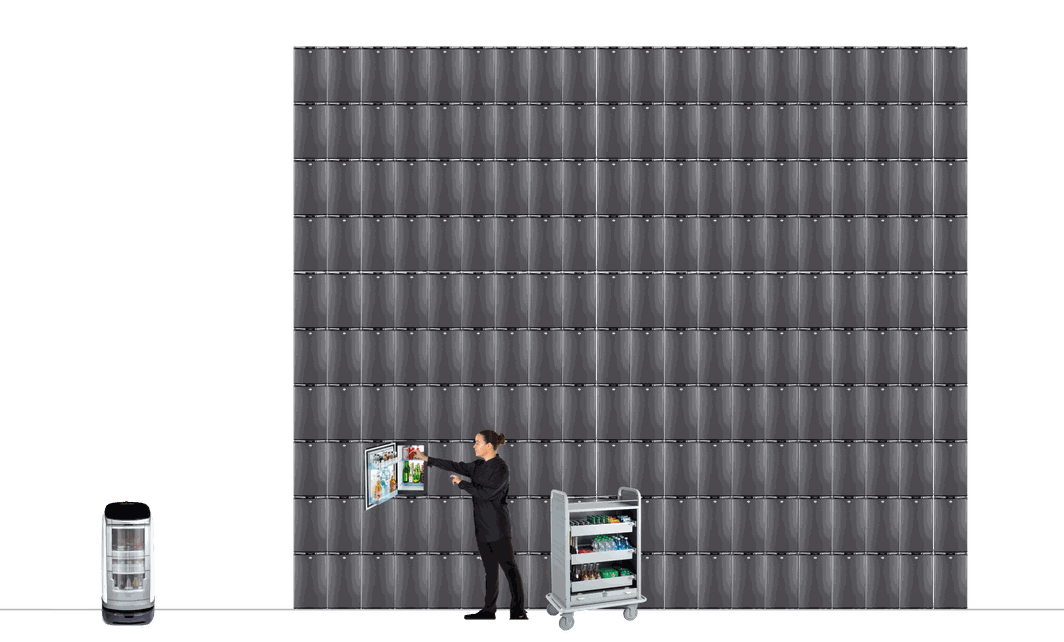 Do deliveries and room service
JEEVES' top drawer is made for deliveries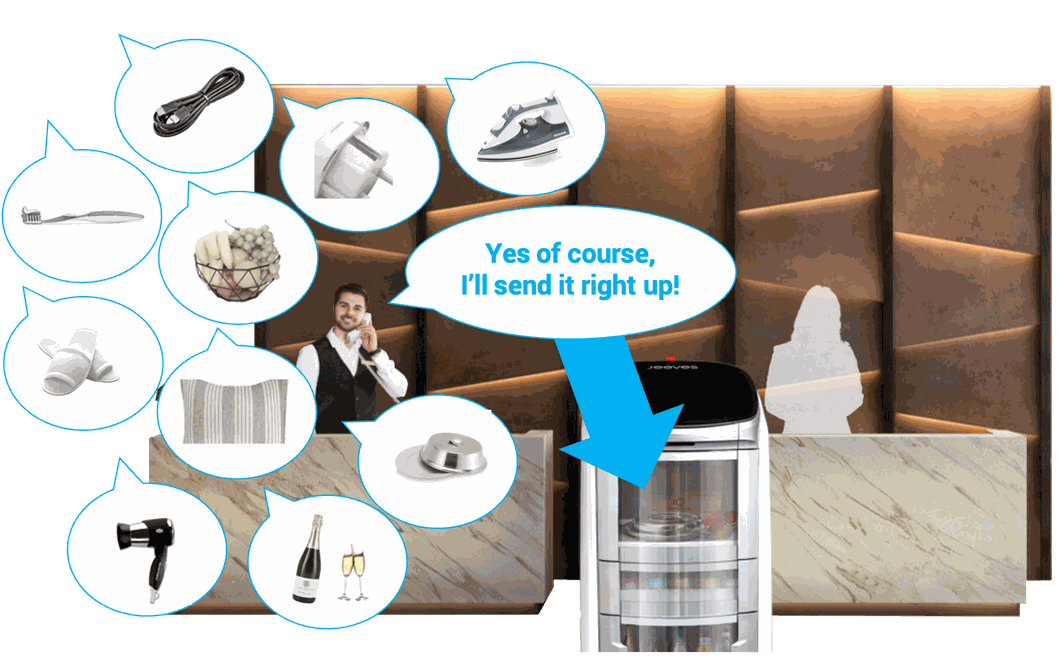 Amenities
Room service
Welcome presents


Can only recommend
J,,[…] Very interesting room
service robot
! International level, very pleasant, we will certainly come back!"
- Sven_HSrobT on Tripadvisor September 2022


Home away from Home
J,,[…]
Veeeery nice hotel and thanks to Jeeves - wait for me - I'll return soon


😍😍😍😍

[…]

"
- MichaelX16XR on Tripadvisor March 2021


Super hotel
J,,[…]
the waiter robot was AWESOME just dial the number on the phone then the
robot comes with drinks and snacks no matter what time!"
- aziani282018 on Tripadvisor March 2022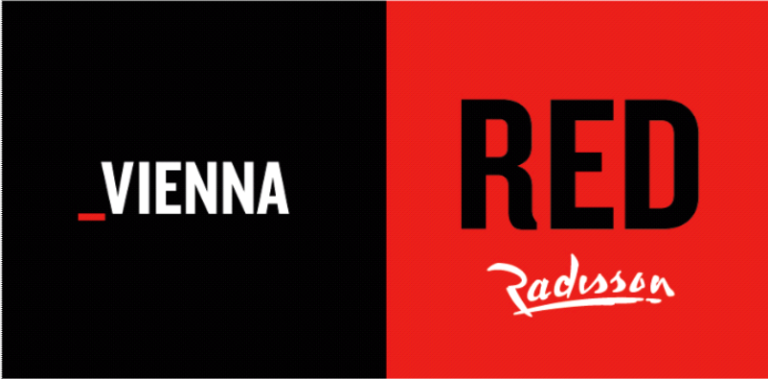 Awesome stay
J,,[…] ] Jeeves is the in-house service robot that is connected to the elevator and
brings snacks to the room. We will be back :)"
- Sara on Tripadvisor July 2022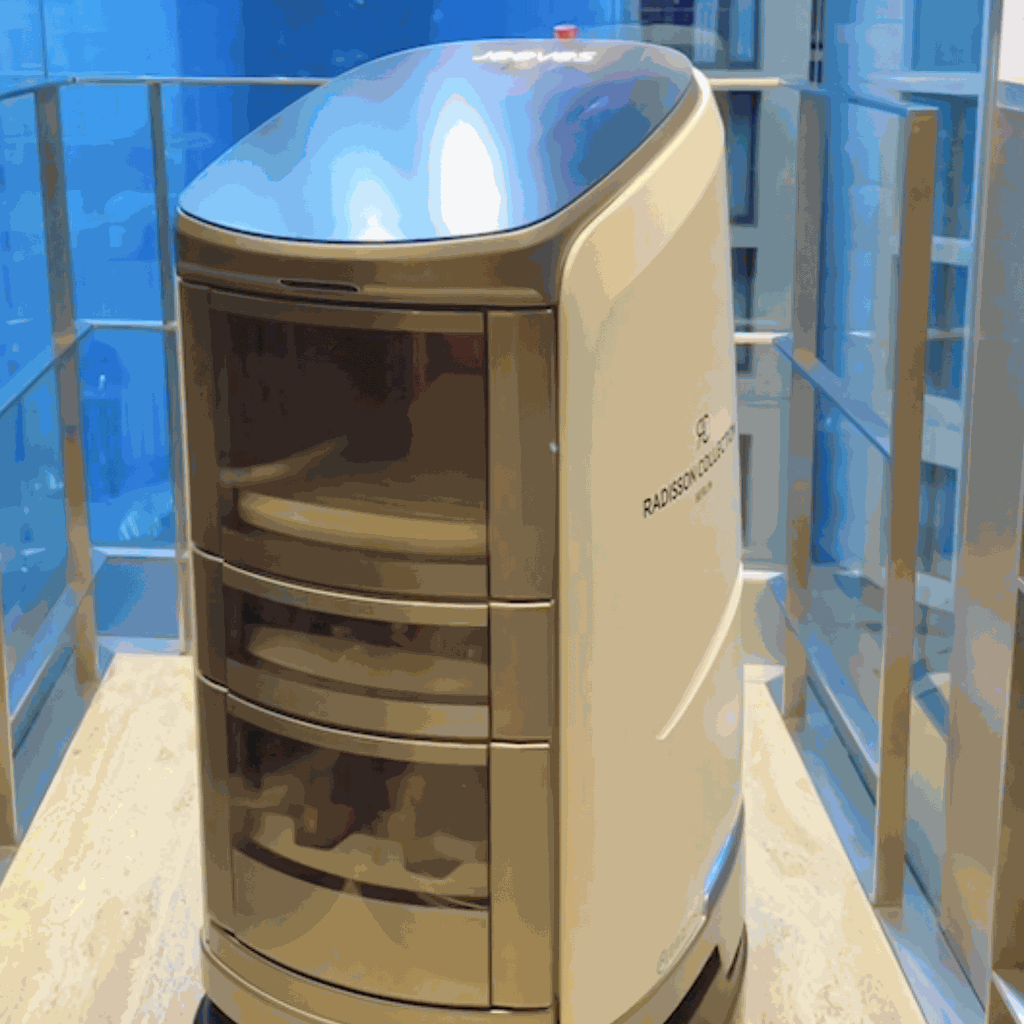 Since Spring 2022
Watch a colleague's post on Linkedin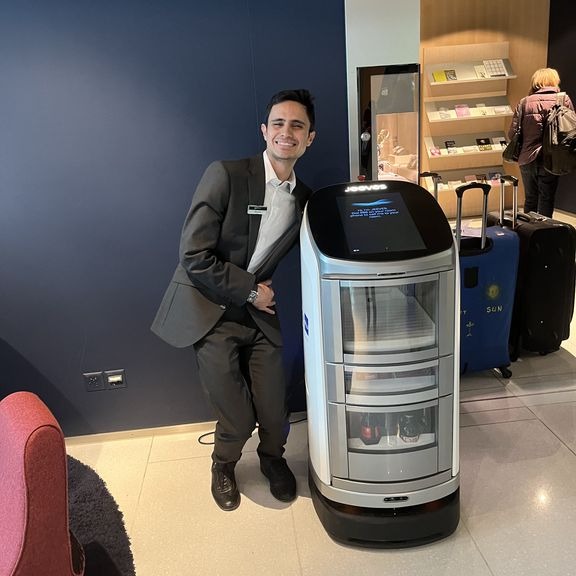 Since Summer 2022
Limited introductory Radisson Group offer extended!
20% off current list price for orders before Dec. 31 2022!
The first 10 get the sticker-package* free -valued € 950